Look at the new book by IBEC members published by North American Business Press (Spring 2013)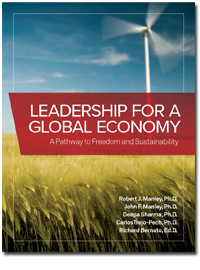 January 9-12 2013; University of Caen, France
The Changing Face of Globalization
As nations cope with natural disasters, financial uncertainty, political upheavals, and social unrest, it is time to examine and assess the impact on the Globalization of Business. Who are the winners and losers in this unstable era? What is the role of technology and social media? How can we prepare business leaders for the challenges of this new environment?
Multinational corporations span political, industrial and geographical borders. Managers in the international arena need to blend knowledge of various functional areas, skills and experience to navigate through complex innovative and highly competitive environment.
The objective of the 12th International Business and Economy Conference is to provide a forum for scholars analyzing the strategic challenges faced by firms, governments, institutions, and individuals in the global arena. In addition, cross-disciplinary submissions are encouraged which address issues in education, training, health care, human rights, the environment, and sustainability highlighting relevance and application to globalized world.
Manuscripts derived from recent dissertation and/or ABD work are encouraged, as are cases which may either be designed for instructional purposes (teaching cases with teaching notes) or informational purposes (descriptive cases).
The IBEC Conference Proceedings are published on CD with the U.S. Library of Congress number 1537-2316. Oustanding Award Papers will be considered for publication into JIBE (Journal of International Business and Economy).
For the second consecutive year IBEC is accepting proposals in Spanish for revision. All proposals will also be subject to double-blind review, acceptance being based on quality and relevance. Accepted papers written in Spanish are expected to be presented/discussed in English either by the author, a coauthor, or a colleague. All papers presented at the Conference are considered for inclusion in the Conference Proceedings.